The Truth About Nankang Tires
July 30, 2021
If you clicked on this blog, I have no doubt that you've at least heard of Nankang tires before, even though they are a lesser-known tire brand in the industry.
However, for those who do know Nankang, they know them as THE budget-friendly tire brand. And honestly, they've gained some serious traction in recent years.
So, let's get down to the truth of Nankang tires and who they are.
Quick Links:
- Where Are Nankang Tires Made?
- Are Nankang Tires Directional?
BUILD YOUR OWN WHEEL AND TIRE PACKAGE
Nankang Tires was founded in 1940 as one of the first tire companies in Taiwan.
In fact, their name is actually an ode to where the company was initially founded and where one of their two major production plants is still in existence and producing tires today.
Over time, they've become a pretty solid tire company producing good quality and affordable tires with a lot of their initial growth stemming from their Hsinfung plant.
Try saying that three times fast...
Nankang claims that they were the first tire manufacturer to introduce the radial tire, which is somewhat controversial because BFGoodrich makes literally the same claim.
A radial tire is made up of "piles," which are rubber-coated steel cords inside a tire that start in the center and run in the direction of travel or radially, hence the name "radial tire."
Who Makes Nankang Tires?
After Nankang's initial success from their Hsinfung plant, they became involved with Yokohama, but that partnership ended in the late 70s.
Nankang is now one of many brands under Tireco, Inc.
Due to Nankang's previous cooperation and partnership with Yokohama, they blew up in the late 70s.
This partnership really set the stage for Nankang and made their tires what they are today.
READ THIS BEFORE BUYING WHEELS AND TIRES
Nankang was originally a state-operated company that specialized in military rubber supplies.
They were just another department and never were a privatized and established business until the late 70s, when they broke off from the state-operated business structure.
After Nankang's move to become a privatized company in 1996, they discovered some opportunities to do more without their ties to Yokohama.
So, they had an epic breakup. Well, it was pretty civil, actually.
They started producing tires for everything they possibly could, even airplane tires.
They even offered an affiliate/commercial partnership at one point with the Nankang brand.
There's a lot more money in commercial partnerships than there is with selling $600 tires to your average Joe and Schmoe.
CHECK OUT MOST AFFORDABLE NANKANG TIRES
They officially changed their name to the Nankang Tire Corporation with their partnership with Yokohama behind them, they had everything they needed to grow quickly—which they did.
Where Are Nankang Tires Made?
After Nankang hopped on board with Yokohama, they founded a few plants in China and Taiwan in the late '70s, which remain in operation today.
They now distribute to +80 countries under Tireco. Inc., and are considered an established player in international trade.

Are Nankang Tires Directional?
Arguably the most popular tire from Nankang in the enthusiast world is the UHP all-season Nankang NS-25, which does not feature a directional tread pattern but rather an asymmetrical tread pattern.
However, the Nankang NS-20, which is another performance all-season, does feature a directional tread pattern.
The Nankang SP-5 also features a directional tread pattern.
So, Nankang offers a little bit of both depending on the tire type.
So, Are Nankang Tires Any Good?
If you're looking for a budget-friendly, reliable tire to burn at the drift track or bum around in during the summer, Nankang tires are some of the best bang-for-buck enthusiast tires.
Obviously, Nankang isn't as popular as some other tire manufacturers on the market today like Michelin and Federal, but you're still going to get a good value for your money.
BUILD YOUR W/T PACKAGE WITH NANKANG TIRES
However, as I said before, we've definitely seen a comeback with Nankang in the last few years mentioned before—with the Nankang NS-25 being their most popular tire.
We also see a lot of people running the Nankang NS-20.
This brings us to the question, how has Nankang hit a market at a price point that they have for so long? And how do they do it?
Let's break it down.
So, if you look at different brands, you have brands like Ohtsu, Nankang, Nitto, Toyo, Michelin, BFGoodrich, and they all focus on different markets.
CHECK OUT OUR BEST BUDGET-FRIENDLY TIRES
Is Nankang involved in motorsports, like Toyo and Nitto are? No.
Is Nankang involved in absolutely nothing, like Ohstu is? Probably not, but is Ohstu an absolute behemoth of a company? Yeah, they are.
Nankang is just kind of there.
Their sole purpose is just to make good, affordable tires, which they do pretty well.
You're not going to see Nankang put next to a Proxes 888R or the Pilot Sport 4 S because that's not what they specialize in.
But, if you guys are looking for Nankang tires and want to know if they're good, what it comes down to is what kind of tire you're buying.
READ: CAN YOU RUN STAGGERED ON AWD?
Final Thoughts
Nankang is a great option for budget builds and bummer tires in the summer, at the end of the day.
Their tires are super affordable for the average enthusiast and are even known to be decent tires to stretch if you're in the stance crowd.
READ: CAN YOU RUN STAGGERED ON AWD?
It's also comforting to know that such a reputable brand like Yokohama, helped develop Nankang's tires to what they are today.
Despite being in a different market than most, if not all, of Yokohama's tires, they do well for their class.
And don't forget that we offer as low as 0% APR financing with Affirm, FREE shipping, mounting, and balancing on wheel and tire packages, AND guaranteed delivery dates on select Nankang tires.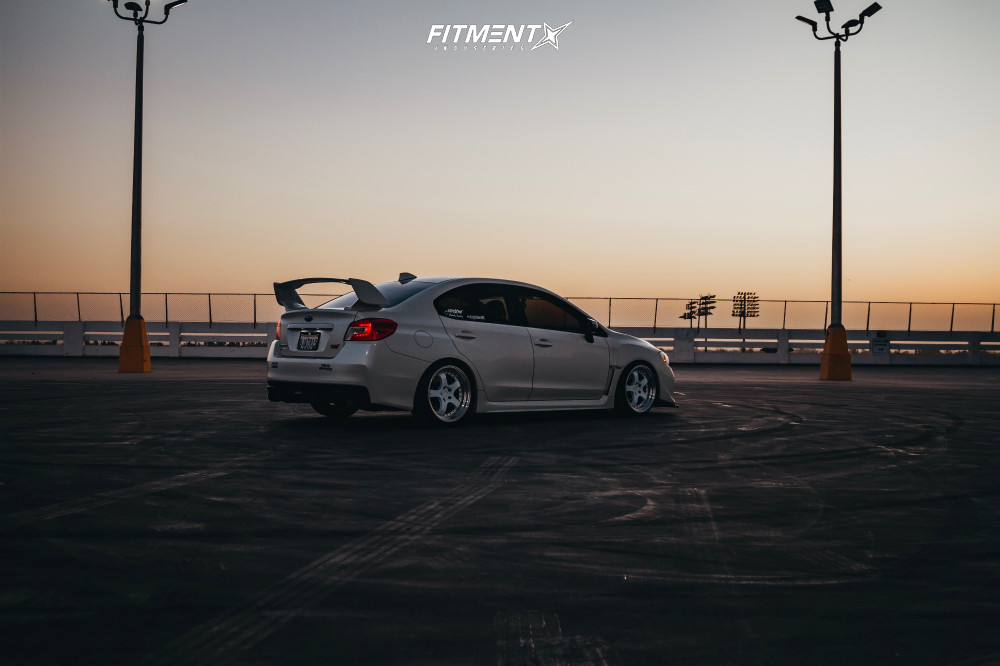 Have you run Nankang tires before? If so, let us know what you think of them in the comments!
Also, make sure to leave a product review to help out other enthusiasts AND add your car to the gallery!
LEAVE A REVIEW ON YOUR NANKANG TIRES
ADD YOUR CAR TO THE GALLERY HERE