5 Wheels That Look Good on Any Car
February 5, 2020
If you are shopping for a new set of wheels but are unsure whether or not they are going to look good on your car, you may be a little hesitant to press that checkout button. 
That's why we're going to show you 5 wheels that look good on pretty much any car. 
Sit back, grab your favorite snack, and let's get right into it.
1. Volk TE37
All the way from Japan comes one of the most iconic wheels to date. Known as "The origin of the forged sports wheel", the Volk TE37 is the beautiful 6-spoke wheel that we all know and love. 
Extremely prominent in the JDM scene, the TE37 has a variant to fit pretty much any build. Seriously. There are a lot of variants. Developed by Rays Engineering, the TE37 is one of the only mold-formed forged wheels currently on the market. This process makes the TE37 extremely strong while allowing it to be lightweight at the same time. 
With plenty of variation in design and color options, the Volk TE37 definitely has the ability to look good on just about any car!
2. Enkei RPF1
The Enkei RPF1 is probably one of the most widely used wheels for track builds. The simple split 6-spoke design give almost a retro racecar vibe while being an incredibly light wheel.
You can find the RPF1 on anything from a Miata to a Mustang. These wheels are loved by so many in the car scene and have a reputation for being extremely light while still remaining strong when put to the test on the racetrack.
Not to mention, the RPF1 is offered in an extremely wide variety of sizes so chances are, it will fit your car and at around half the cost of the TE37, the amount of value the RPF1 offers is almost unmatched.
3. Work Emotion CR Kiwami
If you want to flex the Work name but don't have a ton of money to shell out, then the Work Emotion CR Kiwami might be what you're looking for.
An extremely common, "entry-level" Work wheel, the Emotion CR Kiwami certainly doesn't look "entry-level". The split 5-spoke design gives the Kiwami a very sharp appearance and with the ability to look absolutely insane with wider widths and a lower offset.
You can find this wheel on just about any car and most of the time, it looks really good. This wheel is especially common in the Lexus IS, Genesis Coupe, 370Z, and G37 platforms. One look at our gallery will tell you that!
4. Rotiform RSE
If you've been to any Euro meet, we're positive you've gazed upon these beautiful wheels at one point during your visit. However, after looking through our gallery, we've found that the Rotiform RSE can look good on just about anything!
The RSE features a multi-spoke mesh design, numerous sizes and finishes, as well as hidden lugs with a center lock look definitely meets all of the requirements of a Euro-style wheel. The RSE is typically found as a single-piece wheel but Rotiform does offer a multipiece variant.
If you aren't rocking anything Euro, don't worry! These wheels offer a classy, sophisticated design that is sure to suit just about anything they're thrown on.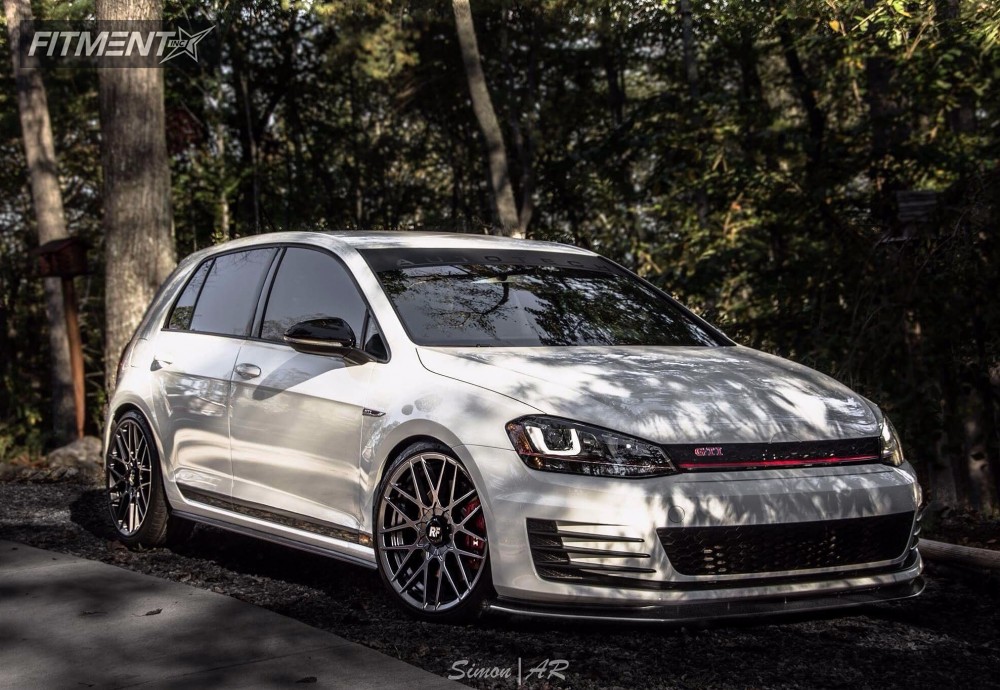 5. Cosmis Racing XT-006R
The Cosmis Racing XT-006R's have been popping up all over the place. Specifically in drift or track builds, and we can see why!
The XT-006R is an extremely beefy, rugged wheel that suits everything. Everything. The 6-spoke step lip design flows with any style car, giving it an aggressive, modern look that can really take your car to the next level. These wheels are offered in an extremely wide variety of colors so chances are, they are going to have a color that you love.
Pair that with the fact that Cosmis Racing rapidly growing in popularity and you'll quickly become the coolest kid on the block when you grab yourself a set of these amazing wheels.
In The End
We hope this helped you find some wheels that you know will look good on your ride. From Euro to Domestic to JDM and everything in between, these wheels are perfect for giving your car a whole new look while making sure that you fall in love with it all over again every time you look at it. Be sure to check out all of the sizing and color options available for your car as many of these wheels have a lot of options to choose from.
Until next time. Stay cool, stay low.