Nissan 350Z Buyers Guide
February 28, 2020
Today we're going to talk about the car we all wanted as a kid.
The car that earned its place in games like Need for Speed.
We're going to talk about the pros, cons, and price of this car and help you decide whether or not it's the car for you!
We're of course talking about the one, the only, Nissan 350z
1. History
The Nissan 350z was produced from 2002-2009. It was designed to be the next generation of the Z platform as a rear wheel drive 2 seater.
The car was praised for its stout handling and balanced platform.
The car instantly gained popularity from movies and video games and it was only a matter a time before the aftermarket community got ahold of them.
The cars were used in everything from drifting to autocross to show cars.
2. Trim Levels
The 350z can be a confusing car to learn about because there are a ton of trim levels. We'll start these from the lowest trim to highest.
The base 350z has HID headlights, automatic climate contol, tpms, and a cd player. Pretty basic, hence the name.
The Enthusiast gets traction control, limited slip differential, steering wheel controls, auto dimming mirror, and aluminum pedals.
The Touring model recieves a bluetooth phone, Bose audio, heated leather seats, and Vehicle Dynamic Control
Finally, we have the Grand Touring model which features Brembo brakes, Rays forged wheels, a front chin spoiler, rear spoiler, and a rear diffuser.
3. Engines
We'll keep this relatively short and simple.
The engine variants for this car were all naturally aspirated V6's but their are slight differences between them.
This was the first engine for the 350z. It came with 287 horsepower and was available from 2003-early 2005.
The VQ35DE Rev-Up is a higher horsepower variant coming in at 300 horsepower. This engine revved higher also made more power than the standard DE and was available from late 2005-2006. This motor is notorious for burning oil however.
This is the favored engine in the Z community. It is the most powerful at 306 horsepower and features a dual intake system similar to what is later seen in the 370z. This motor was in the 2007-2009 models. This is the one to get if you want one of these cars.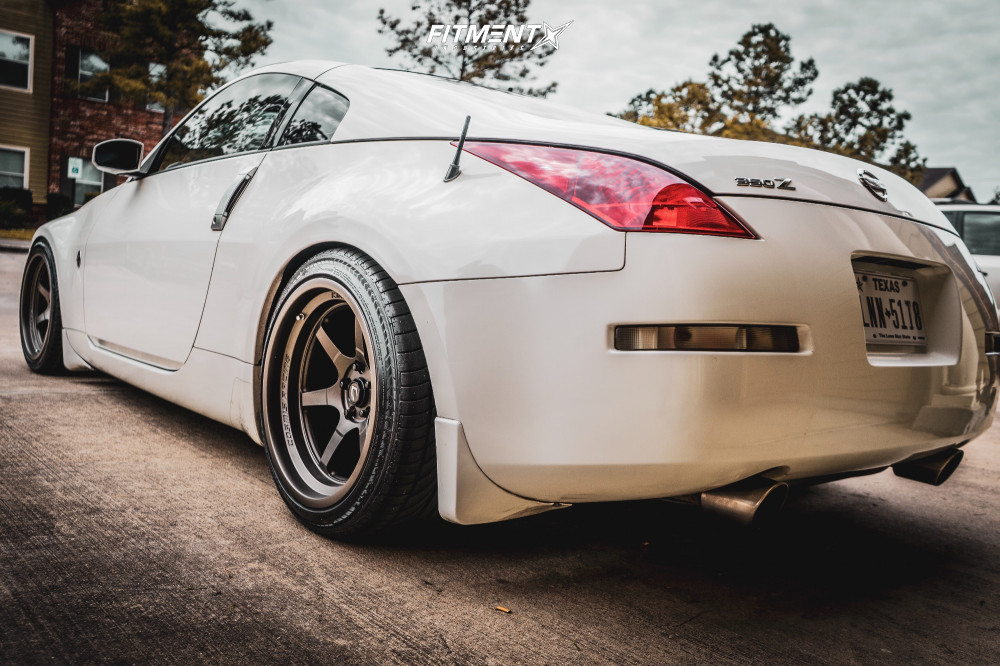 4. Pros
The 350z is an insane bang for your buck car when it comes to performance. With the newer models having over 300 horsepower, rear wheel drive, a manual transmission, and limited slip differential, it is literally the perfect recipe for a fun sports car. 
The aftermarket support for the 350z is enormous. Everything from widebodies to big turbo kits and mad engine swaps.
The 350z seems to be a car that can really do it all.
Overall, this platform is a great one for beginners and when done right, they can look insane and perform very well.
5. Cons
Unfortunately, this car is now at least 10 years old and being known for its low cost and performance, you can bet that 96% of these cars have been absolutely battered.
Finding a clean Z is kind of rare nowadays which is why we have a cons section for this car. 
Also, if you're looking into getting one of these, don't expect to find any sort of luxury inside of this thing.
The 350z was designed for performance, not luxury. Cheap materials are everywhere and plastic pieces tend to break.
There's not much to dislike about the 350z aside from these things.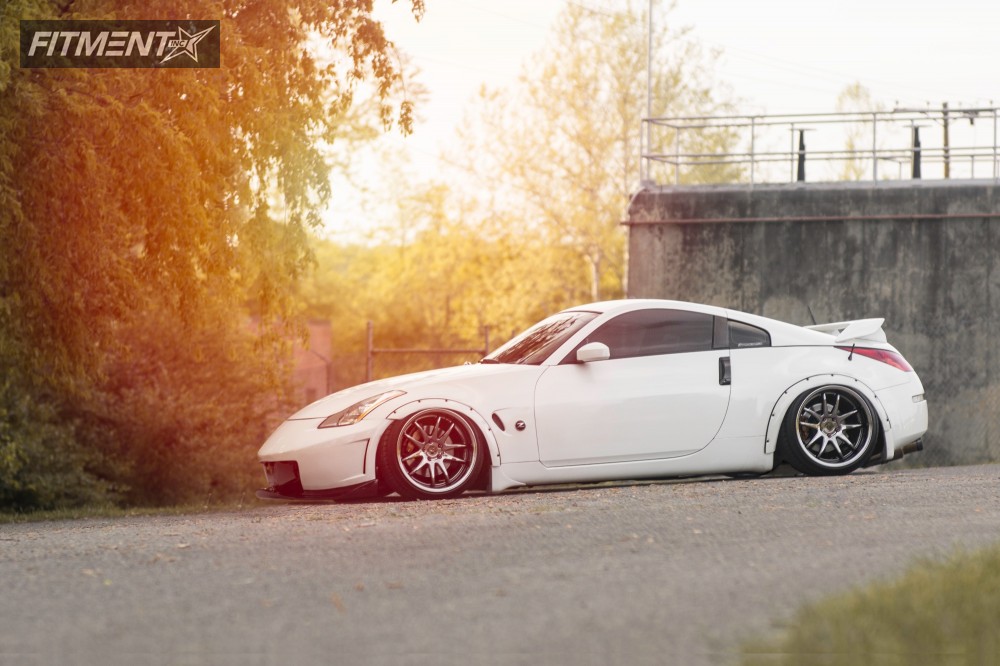 We hope you enjoyed our guide on the 350z. It is truly and amazing car for anyone who enjoys a good driving experience. Just make sure the one you're looking at hasn't been overly abused.