Great Looking Wheels You Can Afford
April 4, 2020
1. ESR CS Series
If you don't know by now, ESR has released their forged series and has been killing it with the designs. Unfortunately, we can't throw the ESR Forged series onto this list because, well, they're expensive. However, ESR offers their CS series which features a lot of the same wheel designs as their forged lineup but in a single cast wheel instead. Their most popular wheels in this series are the CS15, CS11, and CS2.
As you can see, ESR offers a beautiful lineup in their CS series. These wheels look a lot more expensive than they actually are. Starting out around $900 for a set of 18x9.5 +35s, we'd definitely recommend picking up a set.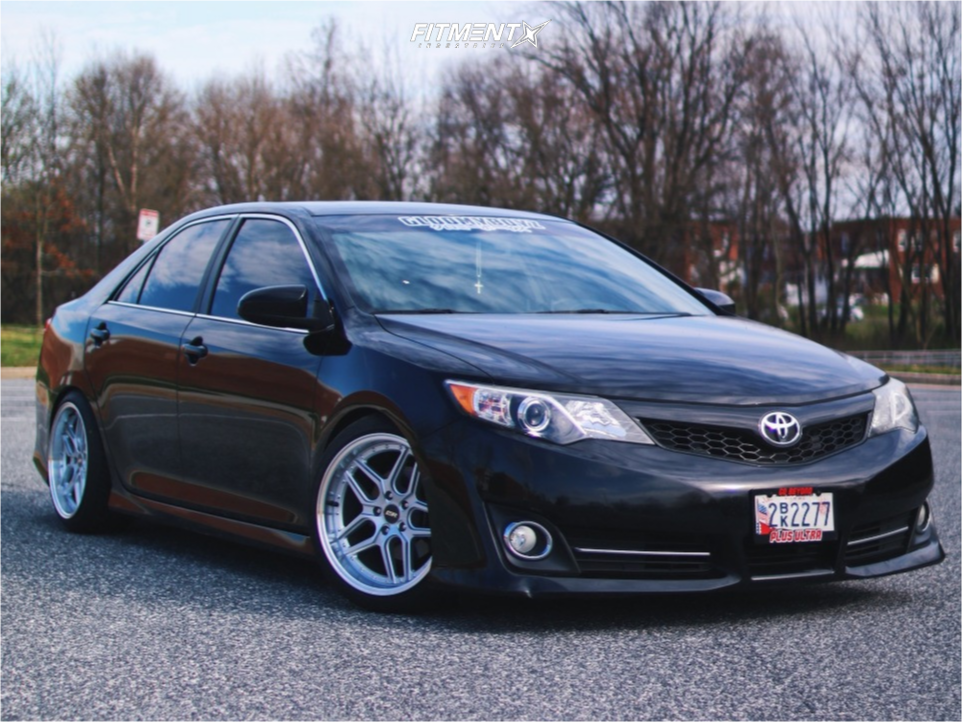 2. Enkei NT03 / RPF1
Obviously, we have to throw the Enkei RPF1 on this list. You've probably seen this wheel in racing, drifting, show builds, and even just your local car meet. The RPF1 is an iconic, track focused wheel with aggressive styling that seems to look good on just about any car. The RPF1 is also extremely light weight which is what makes it so popular with racing builds. But, in case the RPF1 isn't your style, allow us to introduce the Enkei NT03. This is a multispoke wheel that carries over that same simple, aggressive styling of the RPF1 but offers a little bit different design. Either one you choose, expect to spend around $1300 a set depending on the size.
3. Kansei Roku
Kansei has been killing it ever since they released their first wheel a few years ago. The Kansei Roku is their latest wheel and features that same sort of multi-piece design at an affordable price that ESR is doing. This is a simple, classic-looking wheel that comes in either gray machined or chrome finishes. If you're looking to keep things simple yet stylish, the Kansei Roku is a great option. A set of these bad boys will start just over $1200.
4. Rotiform RSE
You've heard of Rotiform before, especially if you've ever been around the euro scene before. The Rotiform RSE is one of our favorite wheels to date. The multi spoke design seems to flow not only with euro cars but with JDM and a few domestics as well. The RSE also features a center cap and ring that allows you to hide the lug nuts and run the Rotiform Aero Disc which is unique to Rotiform. They also offer the RSE in a 19 inch configuration which makes it perfect for newer cars that sometimes need that 19 inch wheel. The Rotiform RSE come in right around $1100.
5. Cosmis Racing MRII
Finally, we have the Cosmis Racing MRII. We adore this wheel because of its concave spokes. The design of the MRII is truly breathtaking and will pair well with a lot of different cars. Like the rest of the Cosmis Racing lineup, the MRII comes in a ton of finish options so there will definitely be one that you like. Cosmis just seemed to do everything right with this wheel and it definitely deserves its place on this list. If you love the Cosmis Racing MRII as much as we do, grab a set! They typically come in around $1100.
There you have it, our favorite wheels that won't break the bank! Be sure to check out our gallery for more photos of all of these wheels so you can see what they'd look like on your car!
But Wait!!!
What good are new wheels without a new set of tires? Did you know that if you bundle your wheels and tires, you can actually get a discount? We will also mount, balance, and ship your new wheels and tires right to your door completely for free!
Want tires but trying to keep the cost down? Check out our other blog to find some tires that meet your budget! What are you waiting for?!