Michelin Pilot Sport Cup 2 Connect Review!
July 15, 2020
Today we're gonna be taking a look at one of the best, road-legal summer performance tires ever produced. I'm of course talking about the Michelin Pilot Sport Cup 2 Connect. We're going to be taking a look at a new development in tire technology to take your track day experience to the next level.
During a track day, monitoring how your tire pressure changes with tire temperature is extremely important to maximize consistency, longevity, and performance. Monitoring of pressure and temperature has been difficult and, frankly, extremely irritating for the average enthusiast who doesn't have access to big-dollar race car technology.
Until now.
Michelin has developed a product that monitors temperature and pressure in a simple, easy to use package for use with Pilot Sport Cup 2 Connect tires. They call it Michelin Track Connect. The Michelin Track Connect system was born from racing technology used by Michelin in competition. It allows you to accurately check the pressure and temperature of your tires in real-time. It's able to do this by utilizing sensors mounted inside of the new Michelin Sport Cup 2 Connect. That's right, this is the all-new Sport Cup 2 Connect and it is replacing the undisputed champion of street tires, the Sport Cup 2.
Michelin says this new Sport Cup 2 Connect has an improved footprint for improved steering control and handling, with the new high Molecular Chain Elastomer compound on the outer portion of the treads and a new mix of compound on the inner portion of the tread with specific functional elastomers and silica, which Michelin guarantees will result in increased grip, especially in tight bends. This technology provides excellent wet grip and braking over the outgoing Sport Cup 2.
They've also implemented what they call Track Longevity Technology 2.0 with a reinforced external shoulder and special rubber that's more resistant to abrasion for slower wear of the outer shoulder. And then of course the Sport Cup 2 Connect has a pocket for the track connect sensors. Now the sensors relay measurement back to a receiver mounted inside of your vehicle. And that receiver gets power from a 12 volt USB port, and the kit does come with a 12 volt auxiliary power socket adapter for the USB power output. This receiver then transmits the sensor readings to the Michelin Track Connect app on your mobile device with a very intuitive display of tire information.
One of the best parts about this whole package is that the temperature displays are color-coded to let you see in real-time whether your tires are operating within their optimum temperature range or not, just like in your favorite racing simulators. They even color code the pressure display as well to tell you if a tire is at its optimum pressure, and it will let you know if it's over-inflated or under-inflated with nothing more than a quick glimpse. This makes it really easy to understand what's happening with your tires while you're driving without having to be distracted by reading numerical information, which is an absolute game-changer.
Now, you might think that just being able to monitor these things means that you have to take measure notes or even do the math to make the correct changes, but you don't. The app actually uses the data it compiles to make suggestions based on your driving style, weather conditions, and even your location, which we will touch on in a moment. Track Connect uses the real-time data streaming to give you accurate readings while you're actually inflating and deflating your tires. No more checking your air pressure with a physical gauge 30 times before it's perfect. This is a one and done system. It even has a warm-up mode that allows you to compensate for your initial temperature rise of the tires before making the first adjustments to the pressure. The Michelin Track Connect system takes the guesswork out of tire pressures, and it helps you make sure you're getting the maximum performance and lifespan from your Michelin tires.
But the tech doesn't stop with the tires. The Michelin Track Connect app has thousands of circuits and tracks mapped into its database and uses GPS to allow you to actually time your laps. This is helpful in so many different ways. Not only can it make recommendations based off location, but it also records all kinds of information like current time, your best lap, real-time speed, lateral and longitudinal G and all of that is recorded in real-time to allow you to go back and analyze your best or your worst laps to help you make changes to your driving alongside your tires. The feedback and the information collected with Michelin Track Connect is invaluable to beginners and advanced drivers alike.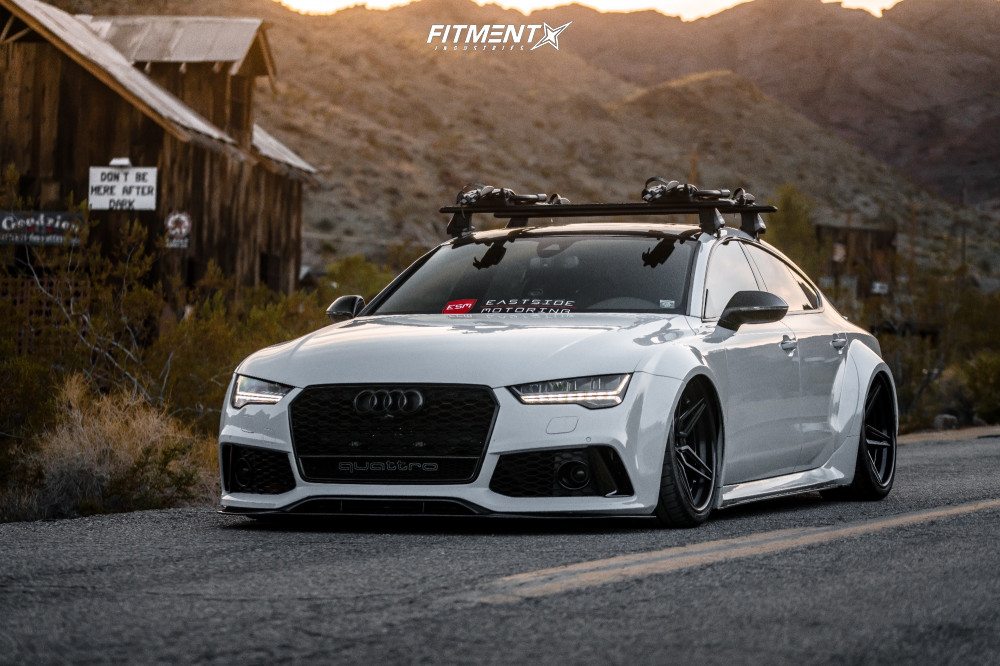 Now, this isn't the first time something like this has ever been available. There are infrared sensors available that allow you to monitor your temperatures, but these systems cost thousands of dollars and they require wiring harness to run through the entire vehicle. And then you got to mount these sensors in your wheel wells with a line of sight to the tires that need to be free of dirt and debris to have a true reading. These systems are very complicated and are really meant for legitimate track cars.
The Michelin Track Connect is only $499, and it's perfect for any street car that makes it to the track. Bringing in affordable and effective products like this to the masses is exactly the kind of innovation that keeps Michelin on top and we can't wait to see what they come up with next.