Online Store / Suspension / Air Lift 3P / Air Suspension Kits /
Air Suspension Kits Air Lift Performance 3P Kit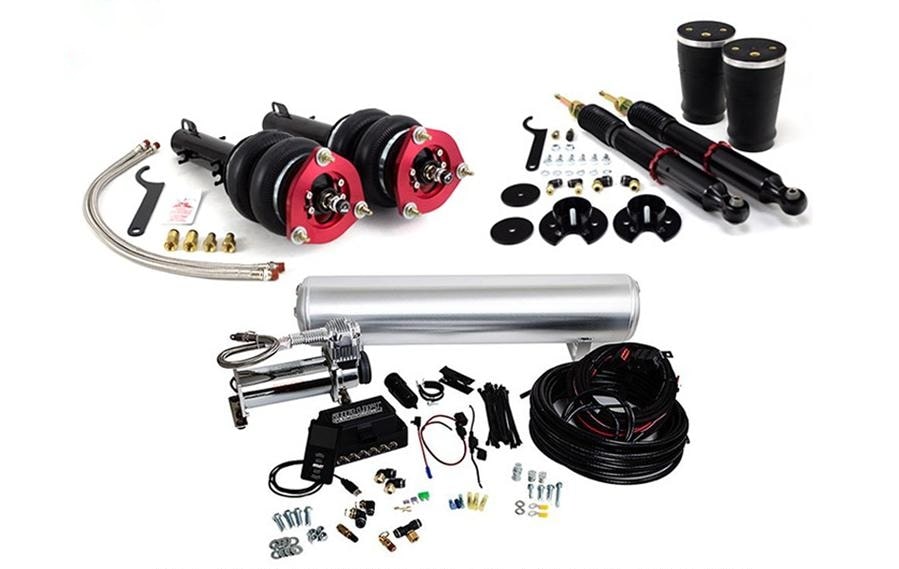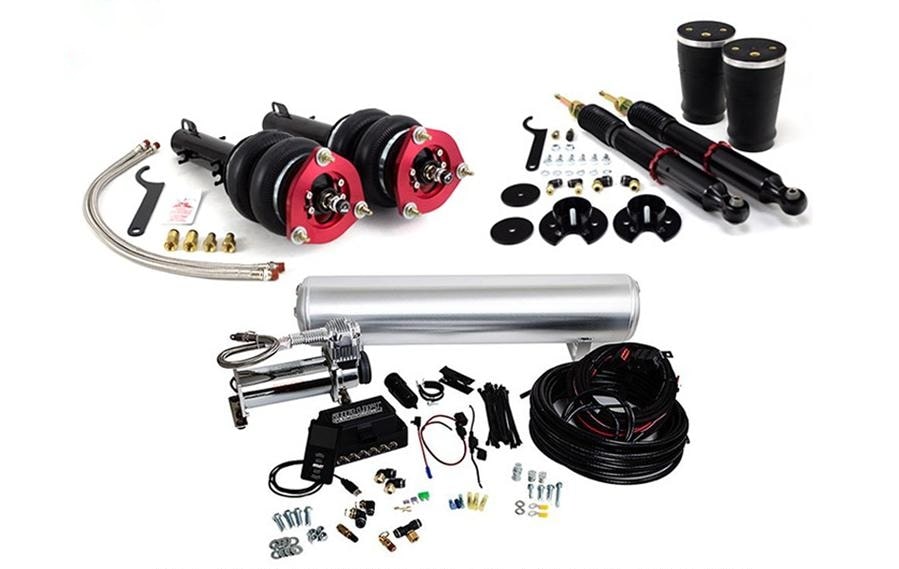 The product images shown are for illustration purposes only and may not be an exact representation of the product.
with Free Shipping to lower 48 States


Details
Three letters come to mind when you mention sport touring luxury: BMW. Through most of the 90s, BMW ruled this segment of the market with the introduction of the E36 model. With the reputation the E36 has earned over the years, it has become an excellent candidate for modifications—bothon the show field and the road course. Air Lift Performance has embraced the E36′s sexy look and outstanding performance capabilities, and has answered with a complete air suspension system that will allow your Bimmer to lay on the ground and carve corners at your favorite track.
We understand you have many options to lower your BMW, but everything falls short of the versatility of air spring suspension. Sure, coil springs will get you low and improve your handling, but do you want to deal with the lumber-wagon-type ride? Coilovers are cool, but who wants to use a wrench in order to lower your car for the ultimate killer stance? With air springs, the push of a button lets you raise your ride to clear speed bumps and cumbersome steep driveways, with no worry of scraping your undercarriage. Best of all, the ride quality is unbeatable—you are literally riding on air!
Up front, we start with our monotube, threaded body strut, partnered with our smooth-riding, double-bellow air spring. Not only can you change the height of the car by increasing or decreasing air pressure, but since the strut body is threaded, you can change the height of the strut simply by spinning the lower mount up or down. To add even more adjustability, these struts have 30 different levels of damping so you can go from a smooth street ride to race-car-like stiffness with the twist of a knob. To top it all off, we include adjustable caster/camber plates, made out of T6061 aluminum and anodized red, for a show-stopping appearance and excellent race track adjustability.
For the rear, we replace the coil spring with a double-bellow air spring to compliment the front for the ultimate in ride quality. We also swap out the rear shock—a threaded body monotube shock, which also has 30 levels of damping adjustability—for your tuning pleasure.
Installation is simple with Air Lift Performance's detailed instruction manuals; if you have the skill to wire a stereo or swap suspension components, you can have your car on the ground or tearing up your favorite road course in a matter of hours. Only basic hand tools are necessary to complete the job.
As the leader in air suspension products for over 60 years, Air Lift is committed to delivering quality parts that last. To ensure longevity for the customer, the key suspension components have been tested on a durability rig for over 1 million cycles, which equates to 100K miles. With a one-year, unlimited-mileage warranty—not to mention the Air Lift reputation for great customer service and technical support—you can purchase this kit with peace of mind. Ditch those coils and get to a new level of low!
MODEL FITMENT
The following 1992-1998 BMW e36 Chassis Models
318i, 318is, 318ic: 1992–1995
318ti: ***1994–1996)
318i, 318ti: ***1996–1998
320i: 1994
323i, 323is, 323ic: 1996–1998
325i, 325is, 325ic: 1992
325i, 325is, 325ic: 1993–1995
328i, 328is, 328ic: 1996–1998
*** Front kit ONLY for 318ti models
INSTALLATION DETAILS
Modifications Req. Front: NONE
Modifications Req. Rear: NONE
What's Included
(1) AIRLIFT-75536: Front Kit
(1) AIRLIFT-75636: Rear Kit
(1) AIRLIFT-27680: 3P Air Management
(1) AIRLIFT-34839: Fitting Kit
(1) AIRLIFT-20250: Additional 50 feet 1/4" air line kit
Fitment
1992-1995 BMW 318i
1992-1995 BMW 318is
1992-1995 BMW 318ic
1994-1996 BMW 318ti
1996-1998 BMW 318i
1996-1998 BMW 318ti
1994 BMW 320i
1996-1998 BMW 323i
1996-1998 BMW 323is
1996-1998 BMW 323ic
1992 BMW 325i
1992 BMW 325is
1992 BMW 325ic
1992-1995 BMW 325i
1992-1995 BMW 325is
1992-1995 BMW 325ic
1996-1998 BMW 328i
1996-1998 BMW 328is
1996-1998 BMW 328ic
1996-1998 BMW M3
Part Number
AIRLIFT-17909-75536-75636
---
---
About Us
We are dedicated to helping you find the perfect fitment for your ride while also bringing you the highest quality, affordable aftermarket parts in the world! We are truck and car enthusiasts who build their dream rides with these very products.
Shipping
Shipping times will varying depending on item and immediate availability. Many kits will ship in 3-7 business days while some other items will ship in 3-10 business days. We will email the tracking number to you within 24 hours once it ships to you, so you can easily track your package(s) from the us to your door. All shipping prices are based on the lower 48 states unless specified otherwise. Always inspect your items immediately upon receipt.
Warranty
All manufacturer warranties apply and we will support you as the customer in ensuring you get a quality product. For any questions or concerns please email shop@fitmentindustries.com NOTE: Returns not related to a warranty issue may result in a 20% shipping, handling, and restocking fee. Please also note that you have 30 days from the delivery date to inventory and verify suspension components. You must contact us within this 30 day period in order to have missing/damaged parts sent to you free of charge. After 30 days from date of delivery any missing parts or damaged parts will be the customers expense to replace and/or fix.
WARNING: Cancer and Reproductive Harm - p65warnings.ca.gov.
See more FI Suspension See Wheel & Tire Packages See all Store Items Wholesale Program