Online Store / Suspension / Air Lift 3P / Air Suspension Kits /
Air Suspension Kits Air Lift Performance 3P Kit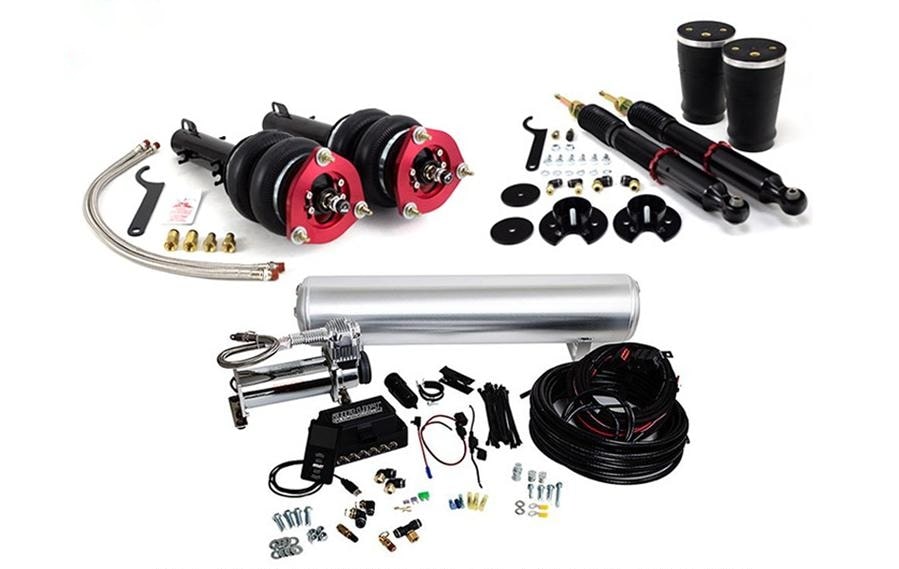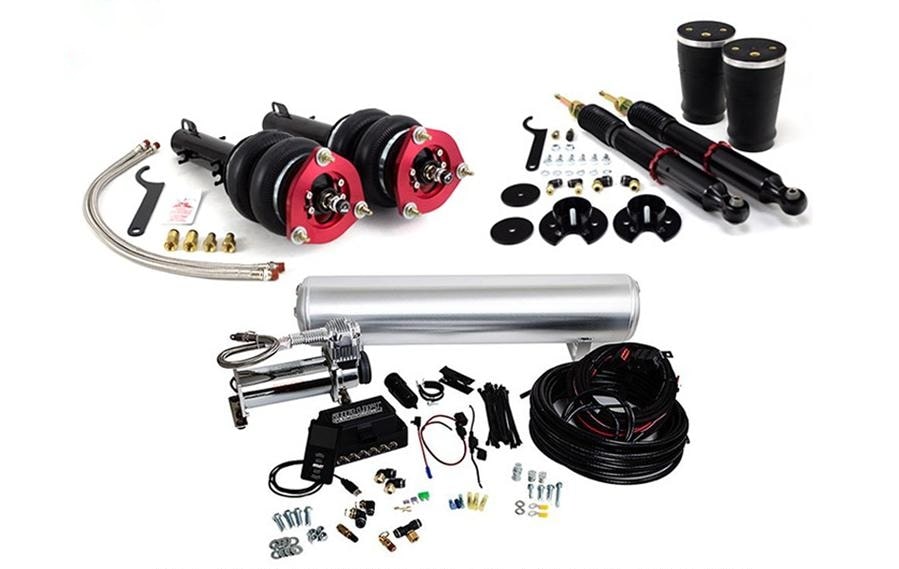 The product images shown are for illustration purposes only and may not be an exact representation of the product.
with Free Shipping to lower 48 States


Part Number
AIRLIFT-17929-75520-75620
Details
If you own a G35, then you appreciate all of the best aspects of a sports car: the great handling, sexy looks, and striking, characteristic engine sounds! The G35 has a great heritage, and is a solid platform to build a modified car. When it comes to lowering your ride, you have plenty of choices out there. Problem is, none have the versatility to get you the lowest slam height possible AND the handling that you expect from a sports car. No one but the people here at Air Lift Performance can give you all that.
Air Lift Performance has created the perfect suspension kit to tear up a racetrack, power through back country roads, or just stop people dead in their tracks at a show. As the leader in aftermarket high-performance air suspension, we know what it takes to perfectly balance ride, handling, and stunning good looks. The engineering team involved in the design and development of these kits is made up of real car guys with over 35 years of road racing experience as drivers, engineers, and crew members. Performance isn't just in our name-it's in our blood.
So, what does it take to have such a versatile suspension? It all starts with having a strong foundation. In this case, the shocks: Air lift uses 30-way adjustable, monotube shocks with a serious range of damping adjustment that have been specially tuned to match the air springs. Monotube construction is the preferred choice-both in racing and for us-for its sensitivity to small inputs, as well as its great ability to shed heat when pushed to the limit. The 30 clicks of adjustment aren't just for fun, but instead allow you, the user, to dial in your preferred handling feel or desired ride quality. The range goes from super-stiff to exceptionally soft, adjusting rebound and compression simultaneously-but allowing for more rebound. The shocks weigh considerably less than the coil spring parts you remove upon installing air springs, which reduces unsprung weight. This means both ride and handling benefit from the transition.
Another notable feature is the set of T-6061 aircraft-aluminum upper mounts, built around Japanese-manufactured pillow block bearings for long life and a low noise level, known especially for its quick damping response.
What sets these shocks apart from the coil crowd is the addition of our adjustable, progressive-rate air springs. These high-rate springs create a stable platform for aggressive track driving while providing a level of comfort not typically found with lowered suspensions. By using this progressive nature of air springs and maximizing available suspension travel, we can ride low without the punishing ride. Since they allow ride height to be adjusted with a button, you don't have to suffer through the curses of static suspension lowness! No more struggles with scraping against speed bumps or steeply angled drives. Raise it up as high as stock to ride off-road without damaging the underbody-and think how easy it is to load it on the trailer or get your jack underneath.
Having good components in a kit is important, but making sure they work together effectively is just as critical. Extensive testing at various race tracks and autocross events has proved to be important in creating the proper handling balance that makes this car so fun to drive! This level of torturous testing also illustrates the toughness and durability of the parts when they are truly pushed to the limit.
That's not all… Before a kit makes it to the track, the components are torture-tested on our hydraulic test rig for over one million cycles, simulating a real-world 100,000 miles. As an ISO-9000-certified company, Air Lift is committed to quality disciplines and continuous improvement in all areas which translates to the best experience for the customer.
Worried about installation? To ease your mind, every kit comes with a detailed instruction manual to guide you through all the steps. If you can install suspension or wire a stereo, then you have the skills necessary to make it happen. If you have questions or problems with the process, our industry-leading customer service department will take good care of you.
You have a great car. Give it the best suspension upgrade possible for unbeatable performance on the street, on the show field, and on the track!
MODEL FITMENT:
2002-2006 Infiniti G35 Sedan*
2007-2008 Infiniti G35 Sedan Contact Customer Service to confirm
2003-2007 Infiniti G35 Coupe
*will not fit AWD models
INSTALLATION DETAILS:
Modifications Req. Front:

NONE

Modifications Req. Rear:

NONE
What's Included
(1) AIRLIFT-75520: Front Kit
(1) AIRLIFT-75620: Rear Kit
(1) AIRLIFT-27680: 3P Air Management
(1) AIRLIFT-34839: Fitting Kit
(1) AIRLIFT-20250: Additional 50 feet 1/4" air line kit
Fitment
2003-2007 Infiniti G35 Base, Sport, Journey, X
2002-2006 Infiniti G35 Base, Sport, Journey, X

---
---
About Us
We are dedicated to helping you find the perfect fitment for your ride while also bringing you the highest quality, affordable aftermarket parts in the world! We are truck and car enthusiasts who build their dream rides with these very products.
Shipping
Shipping times will varying depending on item and immediate availability. Many kits will ship in 3-7 business days while some other items will ship in 3-10 business days. We will email the tracking number to you within 24 hours once it ships to you, so you can easily track your package(s) from the us to your door. All shipping prices are based on the lower 48 states unless specified otherwise. Always inspect your items immediately upon receipt.
Warranty
All manufacturer warranties apply and we will support you as the customer in ensuring you get a quality product. For any questions or concerns please email shop@fitmentindustries.com NOTE: Returns not related to a warranty issue may result in a 20% shipping, handling, and restocking fee. Please also note that you have 30 days from the delivery date to inventory and verify suspension components. You must contact us within this 30 day period in order to have missing/damaged parts sent to you free of charge. After 30 days from date of delivery any missing parts or damaged parts will be the customers expense to replace and/or fix.
WARNING: Cancer and Reproductive Harm - p65warnings.ca.gov.
See More Air Suspension Kits See Wheel & Tire Packages See all Store Items Wholesale Program