Online Store / Suspension / Air Lift 3P Air Suspension Kits
Air Suspension Kits Air Lift Performance 3P Kit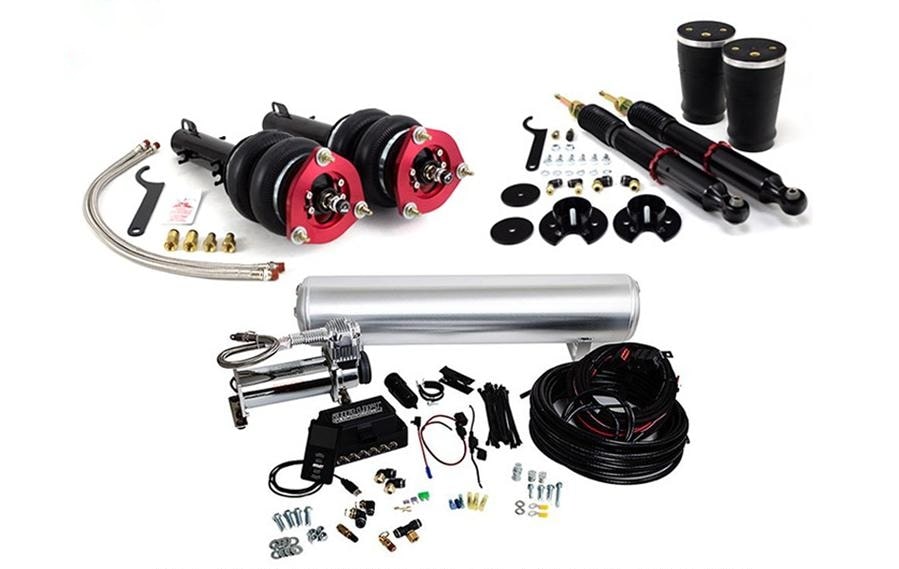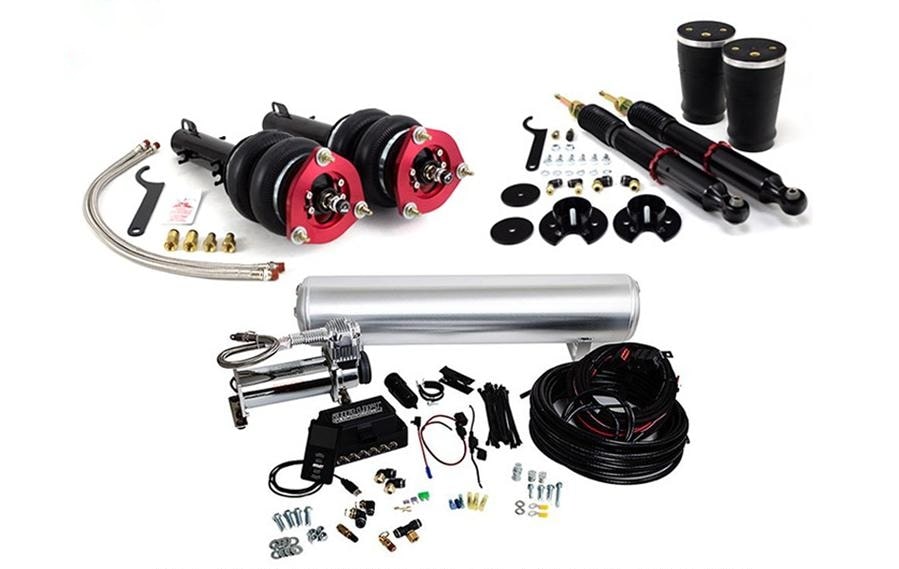 The product images shown are for illustration purposes only and may not be an exact representation of the product.
with Free Shipping to lower 48 States


Details
These Lexus models are the perfect combination of luxury and sport.
With an aggressive appearance and a distinctive engine roar, the vehicle is a guaranteed head-turner. Unfortunately, that stock ride height will catch glances for all the wrong reasons. Thankfully, Air Lift Performance is here to give the IS that low, show-car look, without compromising even the smallest luxury.
By adding Air Lift Performance to your Lexus, you can get the mega-drop that our kits are famous for, with all of the adjustability needed to take care of those classic lowered car problems. There's no need to worry about steep driveways, speed bumps, or in-road obstacles! With Air Lift Performance, you can adjust your ride height without even leaving your seat.
The front kit for the Lexus features our double-bellow air springs, paired with threaded-body, monotube shocks. Completely customizable to your needs, Air Lift Performance dampers offer up to 30 levels of adjustment, allowing you to perfectly tailor your ride to your ideal setup. Rubber-isolated upper and lower mounts remove any vibration noise for a quiet and comfortable ride. With a huge drop of 113mm (4.4"), your Lexus will look and feel like the epitome of luxury.
In the rear, Air Lift Performance offers more of the same excellence – double-bellow air springs paired with threaded-body dampers, which also offer 30 levels of adjustability. The compact air springs nestle perfectly between the upper and lower mounting brackets, which were specially designed to improve toe link and stabilizer end link clearance. These elements combine to offer 120mm (4.7") of drop.
Each Air Lift Performance kit comes with a detailed and fully illustrated instruction manual, helping you to get your car slammed in only a matter of hours. If you can install a stereo, swap out suspension parts, and own basic hand tools, you'll have no problem getting your air suspension installed.
To ensure the longevity of the kit, all key suspension components have been tested on our hydraulic test rig for more than one million cycles, simulating around 100,000 miles, then tortured at extreme temperatures from -30º F to 150º F. Add that to our standard one-year, unlimited-mileage warranty – not to mention the Air Lift Performance reputation for exceptional customer service and technical support – and you can purchase this kit with peace of mind.
It's time to take your Lexus to a whole new level of low and begin your #lifeonair.
MODEL FITMENT:
2014-2015 Lexus IS 250
2016-2018 Lexus IS 300
2014-2018 Lexus IS 350
2018 Lexus GS 300
2013-2018 Lexus GS 350
2016-2018 Lexus RC 300
2015-2018 Lexus RC 350
NOTES:
Front kit does not fit RWD vehicles
Vehicles with Adaptive Variable Suspension will lose AVS functionality
INSTALLATION DETAILS:
Modifications Req. Front: None
Modifications Req. Rear: None
What's Included
(1) AIRLIFT-78551: Front Kit
(1) AIRLIFT-78667: Rear Kit
(1) AIRLIFT-27680: 3P Air Management
(1) AIRLIFT-34839: Fitting Kit
(1) AIRLIFT-20250: Additional 50 feet 1/4" air line kit
Fitment
2014-2015 Lexus IS250
2016-2018 Lexus IS300
2014-2018 Lexus IS350
2018 Lexus GS
2013-2018 Lexus GS350
2016-2018 Lexus RC300
2015-2018 Lexus RC350
Part Number
AIRLIFT-17944-78551-78667
---
---
About Us
We are dedicated to helping you find the perfect fitment for your ride while also bringing you the highest quality, affordable aftermarket parts in the world! We are truck and car enthusiasts who build their dream rides with these very products.
Shipping
Shipping times will varying depending on item and immediate availability. Many kits will ship in 3-7 business days while some other items will ship in 3-10 business days. We will email the tracking number to you within 24 hours once it ships to you, so you can easily track your package(s) from the us to your door. All shipping prices are based on the lower 48 states unless specified otherwise. Always inspect your items immediately upon receipt.
Warranty
All manufacturer warranties apply and we will support you as the customer in ensuring you get a quality product. For any questions or concerns please email shop@fitmentindustries.com NOTE: Returns not related to a warranty issue may result in a 20% shipping, handling, and restocking fee. Please also note that you have 30 days from the delivery date to inventory and verify suspension components. You must contact us within this 30 day period in order to have missing/damaged parts sent to you free of charge. After 30 days from date of delivery any missing parts or damaged parts will be the customers expense to replace and/or fix.
WARNING: Cancer and Reproductive Harm - p65warnings.ca.gov.
See More Air Suspension KitsSee Wheel & Tire Packages See all Store Items Wholesale Program