Online Store / Suspension / Air Lift 3P / Air Suspension Kits /
Air Suspension Kits Air Lift Performance 3P Kit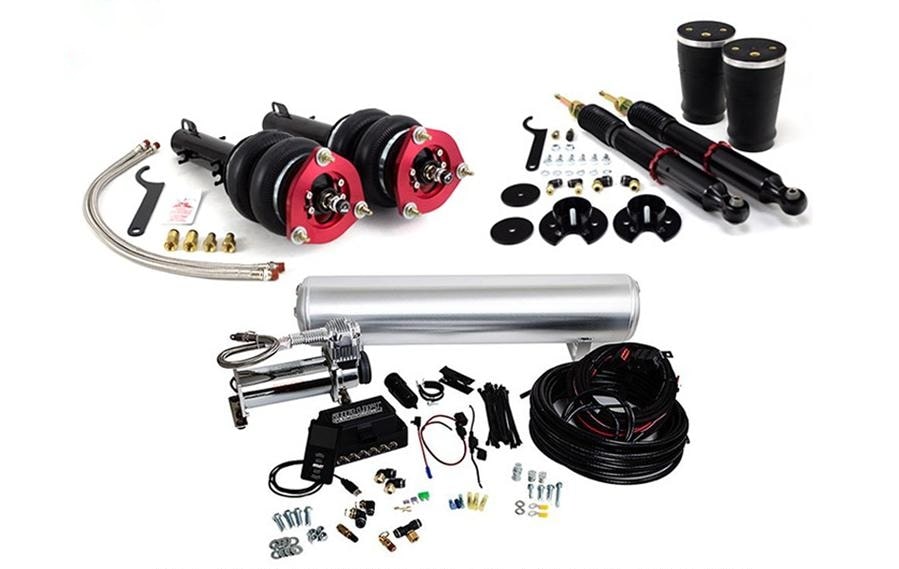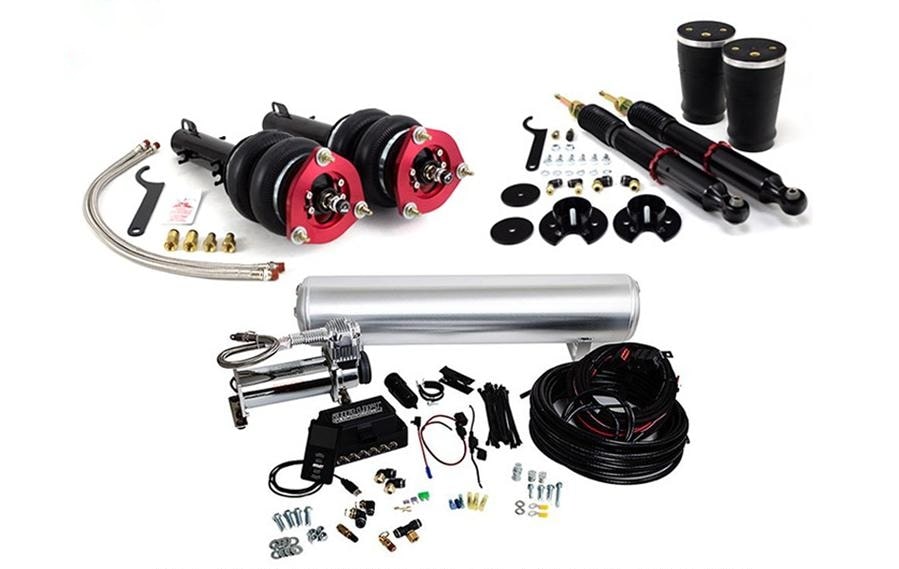 The product images shown are for illustration purposes only and may not be an exact representation of the product.
with Free Shipping to lower 48 States


Details
The 9th generation Honda Civic Si was redesigned to be "energetic, sleek, and aerodynamic," with a new exterior design, a larger engine, and more than a dozen customization options.
Honda injected sport into the Civic with the Si, but the handling and suspension performance left much to be desired, as did the wheel gap, especially for those looking to achieve the perfect show stance without worrying about getting up a driveway or speed bump without scraping. Thankfully, Air Lift Performance understands and is here to help create that performance setup you need with the adjustability you want.
We started on the Civic Si by dropping it 4.5" from stock, using our double-bellow air springs and and pairing them with monotube, threaded-body struts. They not only get you low, but also provide a comfortable ride and great body support during cornering or braking. The struts feature 30 levels of adjustability, allowing for a huge range of customization, with the ability to go from super soft to a stiff performance setup with the twist of a knob, perfect for daily driving or carving corners on the track. To top it all off are our adjustable camber plates which allow for you to dial in up to three degrees of negative camber for that perfect wheel fitment or optimized handling.
In the rear, we replaced the coil spring with our double-bellows air spring to match the ride quality with the front. Add in our 30-level damping adjustable, monotube shocks and you've got the ultimate in handling performance. We even included a heat shield to help protect the right rear air spring from exhaust heat. Added together, you've got everything you need to drop your Civic Si down 5.4" from stock!
Each Air Lift Performance kit comes with a detailed and fully illustrated instruction manual, helping you to get your car slammed in only a matter of hours. If you can install a stereo, swap out suspension parts, and own basic hand tools, you'll have no problem getting your air suspension installed.
To ensure the longevity of the kit, all key suspension components have been tested on our hydraulic test rig for over one million cycles, simulating around 100,000 miles, then tortured at extreme temperatures from -30º F to 150º F. Add that to our standard one-year, unlimited-mileage warranty – not to mention the Air Lift Performance reputation for exceptional customer service and technical support – and you can purchase this kit with peace of mind.
Are you ready to revolutionize your driving experience? Find a dealer and get that Honda Civic Si rolling low. It's the beginning of your new #lifeonair.
MODEL FITMENT:
2014-2015 Honda Civic Si (USA/JDM models)
Does NOT fit European Civics
INSTALLATION DETAILS:
Modifications Req. Front: NONE
Modifications Req. Rear: NONE
What's Included
(1) AIRLIFT-78556: Front Kit
(1) AIRLIFT-78626: Rear Kit
(1) AIRLIFT-27680: 3P Air Management
(1) AIRLIFT-34839: Fitting Kit
(1) AIRLIFT-20250: Additional 50 feet 1/4" air line kit
Fitment
2014-2015 Honda Civic Si (USA/JDM models)
2014-2015 Honda Civic Si
Part Number
AIRLIFT-17995-78556-78626
---
---
About Us
We are dedicated to helping you find the perfect fitment for your ride while also bringing you the highest quality, affordable aftermarket parts in the world! We are truck and car enthusiasts who build their dream rides with these very products.
Shipping
Shipping times will varying depending on item and immediate availability. Many kits will ship in 3-7 business days while some other items will ship in 3-10 business days. We will email the tracking number to you within 24 hours once it ships to you, so you can easily track your package(s) from the us to your door. All shipping prices are based on the lower 48 states unless specified otherwise. Always inspect your items immediately upon receipt.
Warranty
All manufacturer warranties apply and we will support you as the customer in ensuring you get a quality product. For any questions or concerns please email shop@fitmentindustries.com NOTE: Returns not related to a warranty issue may result in a 20% shipping, handling, and restocking fee. Please also note that you have 30 days from the delivery date to inventory and verify suspension components. You must contact us within this 30 day period in order to have missing/damaged parts sent to you free of charge. After 30 days from date of delivery any missing parts or damaged parts will be the customers expense to replace and/or fix.
WARNING: Cancer and Reproductive Harm - p65warnings.ca.gov.
See more FI Suspension See Wheel & Tire Packages See all Store Items Wholesale Program