Online Store / Suspension / Air Lift 3P / Air Suspension Kits /
Air Suspension Kits Air Lift Performance 3P Kit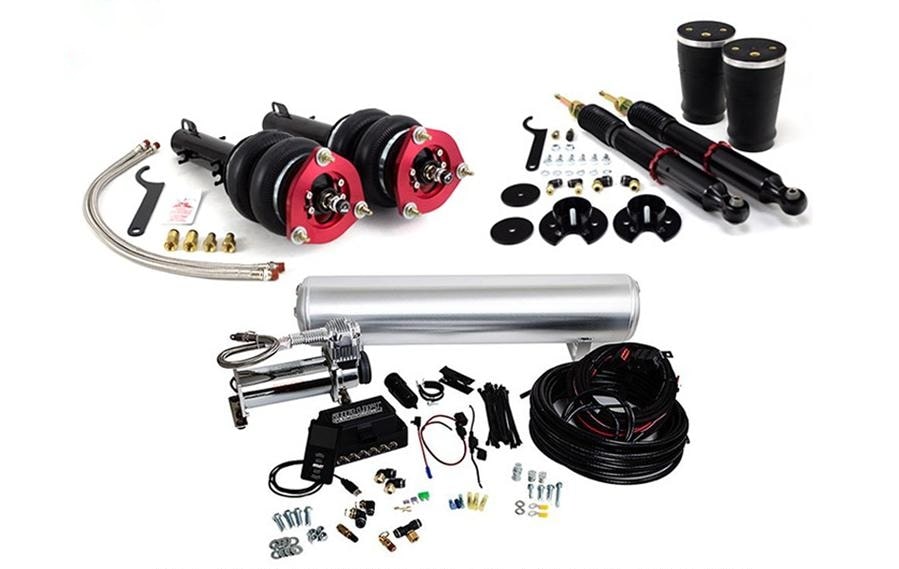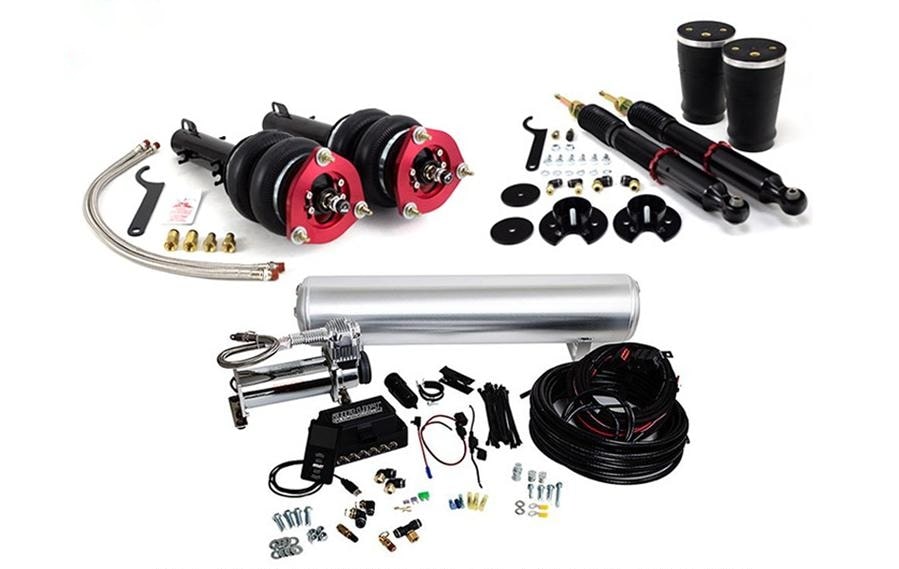 The product images shown are for illustration purposes only and may not be an exact representation of the product.
with Free Shipping to lower 48 States


Details
The 9th generation Honda Accord covers a lot of ground. From Eco-minded hybrid sedan to sexy V-6 powered sports coupe, there is a good chance you may find something to like about the Accord. One thing that you probably could do without though, is the stock ride height! Who likes to sit in the nosebleed section?? Certainly not the Air Lift Performance engineers. So they set out to design a no-compromise lowering solution. What they came up with is a suspension that offers amazing ride quality, premium handling and that sexy, lowered look you are after…and with the push of a button, you can go from fully slammed to speed-bump-clearing heights, taking the worry out of daily driving. Feeling up for a bit of spirited driving on your way home? This kit was designed with twisty roads in mind. With an air pressure adjustment and a choice of 30 different levels of damping, you are ready to carve your favorite curvy piece of asphalt.
Up front, we paired our smooth riding double-bellow air spring with a monotube threaded body strut, allowing you to drop 4.5″ from factory height. Attaching the strut to the car is a camber plate CNC milled from T6061 red anodized aluminum, utilizing a high-quality spherical bearing.
For the rear, we use the same double-bellows air spring over a 30-way adjustable monotube thread body shock, giving you up to 5.2″ of drop without compromising handling and ride comfort. With black chromed damper bodies and hard annodized lower mount, this suspension looks as good as it works. And keep in mind that, since these are threaded body dampers, you can adjust the lower mount to help dial in the correct height you are looking for–depending on your wheel and tire combination.
Detailed instructions will help you get your 9th Gen Accord slammed within a few short hours. If you have the ability to wire a stereo or swap out suspension parts, you should have no problem installing this air suspension kit. If you do run into a snag with installation, the Air Lift Performance tech support team is top-notch, and can walk you through any questions you may have.
In order to bring to market the most durable air suspension possible, Air Lift Performance tortured the components of this kit to one million cycles (equivalent to approximately 100,000 miles) on their hydraulic test rig at temperatures from -30 degrees F to 150 degrees F. Couple this test lab work with thousands of miles of on-road testing—not to mention the one-year manufacturer's warranty—and this is a kit you can count on to handle whatever the road throws down!
Isn't it time you had the option of getting a killer lowered look without giving up ride quality or worrying about scraping your ride? Ditch the springs and experience an entirely new level of low while enjoying your #lifeonair.
MODEL FITMENT:
2013-2017 Honda Accord Sedan and Coupe (ALL Powertrains)
2015-2019 Acura TLX
INSTALLATION DETAILS:
Modifications Req. Front: NONE
Modifications Req. Rear: NONE
What's Included
(1) AIRLIFT-78529: Front Kit
(1) AIRLIFT-78629: Rear Kit
(1) AIRLIFT-27680: 3P Air Management
(1) AIRLIFT-34839: Fitting Kit
(1) AIRLIFT-20250: Additional 50 feet 1/4" air line kit
Fitment
2015-2019 Acura TLX
2013-2017 Honda Accord Sedan
2013-2017 Honda Accord Coupe
Part Number
AIRLIFT-18161-78529-78629
---
---
About Us
We are dedicated to helping you find the perfect fitment for your ride while also bringing you the highest quality, affordable aftermarket parts in the world! We are truck and car enthusiasts who build their dream rides with these very products.
Shipping
Shipping times will varying depending on item and immediate availability. Many kits will ship in 3-7 business days while some other items will ship in 3-10 business days. We will email the tracking number to you within 24 hours once it ships to you, so you can easily track your package(s) from the us to your door. All shipping prices are based on the lower 48 states unless specified otherwise. Always inspect your items immediately upon receipt.
Warranty
All manufacturer warranties apply and we will support you as the customer in ensuring you get a quality product. For any questions or concerns please email shop@fitmentindustries.com NOTE: Returns not related to a warranty issue may result in a 20% shipping, handling, and restocking fee. Please also note that you have 30 days from the delivery date to inventory and verify suspension components. You must contact us within this 30 day period in order to have missing/damaged parts sent to you free of charge. After 30 days from date of delivery any missing parts or damaged parts will be the customers expense to replace and/or fix.
WARNING: Cancer and Reproductive Harm - p65warnings.ca.gov.
See more FI Suspension See Wheel & Tire Packages See all Store Items Wholesale Program